A 20-year-old cat named Diesel suddenly found himself at a shelter.
Confused, he waited quietly in his kennel, hoping someone would come to take him home.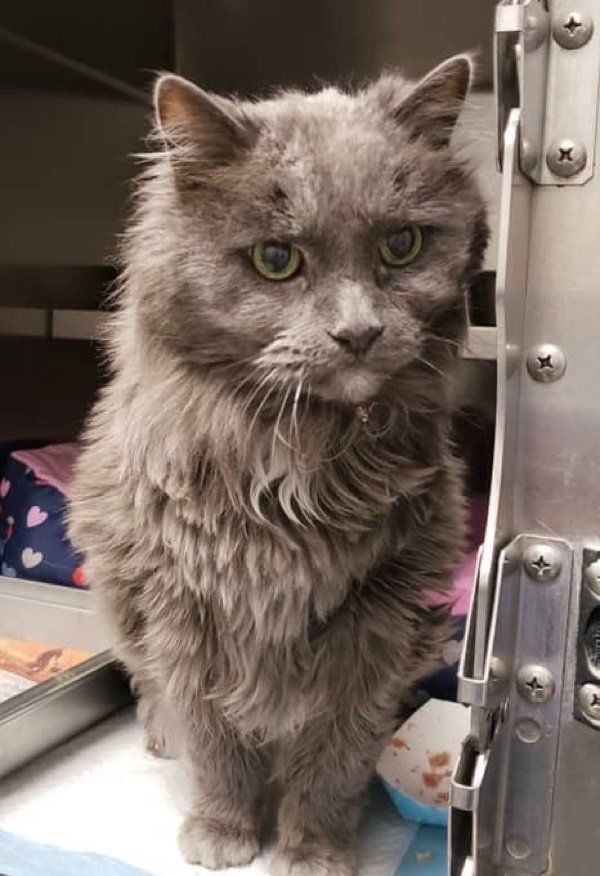 Tracie Peddy
A few days ago, Tracie Peddy from Kitt Crusaders, a rescue group in Los Angeles, came across a sweet super senior cat at a city shelter. He was surrendered after his owners divorced and couldn't keep him. Tracie sent out a plea on Facebook and hoped someone special could open their door and hearts to this deserving boy.
Thais Yamamoto, who has adopted her previous two kitties from Kitt Crusaders, learned about Diesel's story that afternoon.
"I've always wanted a senior cat or one with special needs — I wanted a cat that nobody would adopt. Kittens are easily adopted so I waited for my special cat," Thais told us.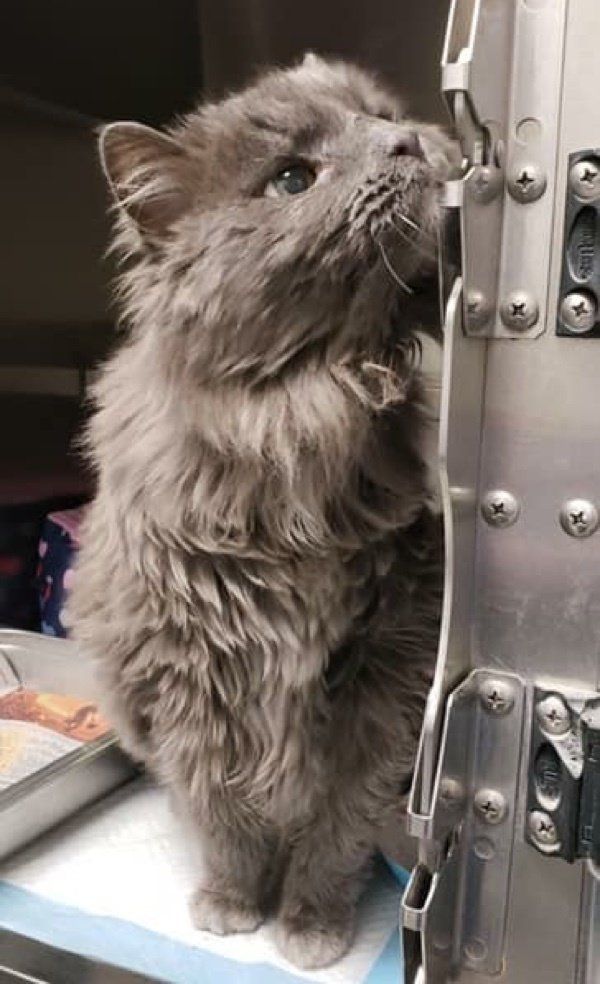 Tracie Peddy
When she saw Diesel and his age, something just clicked. "I didn't think twice and sent Crusaders a message. They arranged for me to pick up Diesel the very next day at West LA shelter."
Thais arrived early at the shelter and was excited to meet her new friend. Staff brought Diesel to her in a carrier, and off the vet they went. "When we got there, I could only notice how neglected he must have been."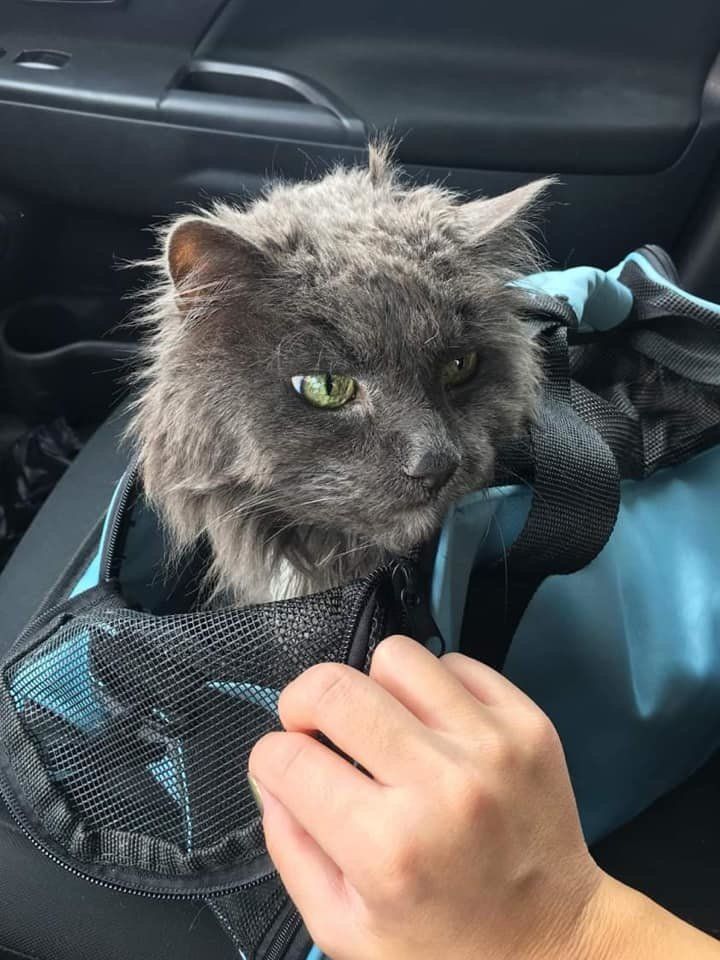 Thais Yamamoto
The kitty was very dirty and had knots and mats on his fur. He looked sad but never complained during the exam as if he knew that he was getting helped.
Once he arrived at his new abode, he explored a tiny bit before making his way under the couch for some rest. He was exhausted but content to be back in the comfort of a home.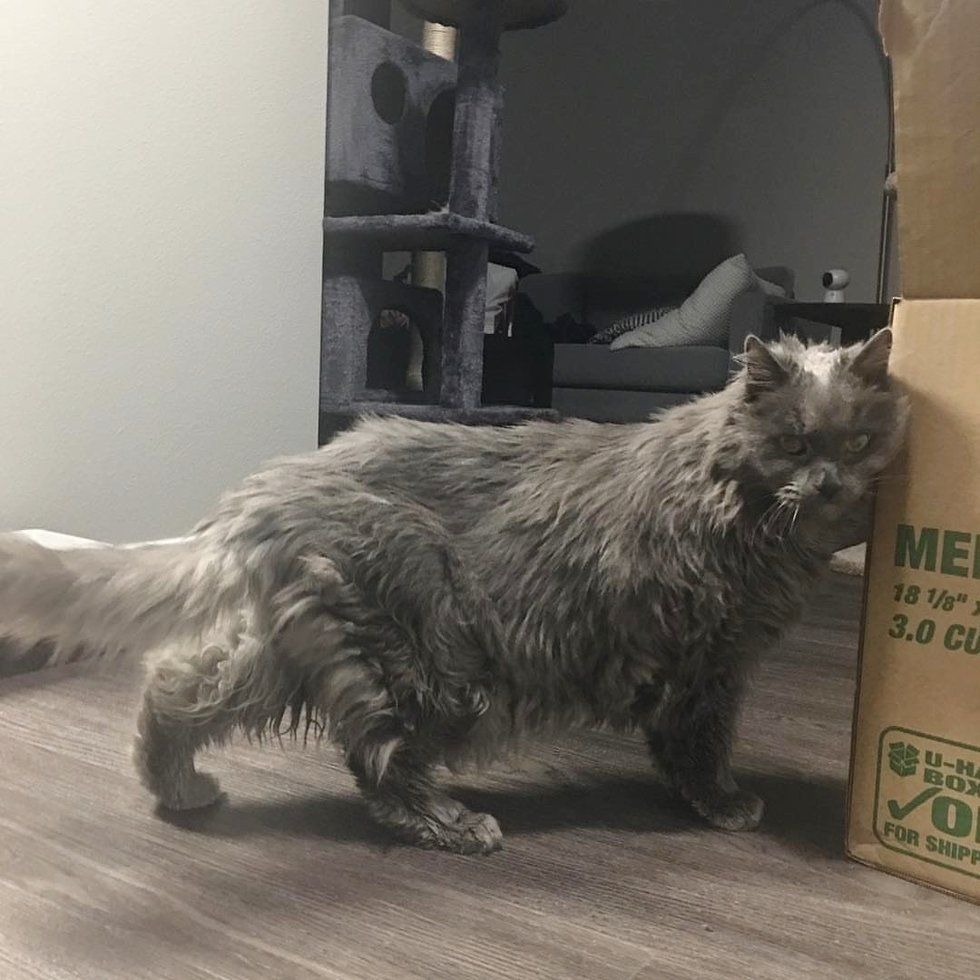 Thais Yamamoto
The first night was a bit rough after the long ordeal, but Diesel was grateful to have someone by his side to keep him company. The next day, he was back at the vet, getting a much-needed bath and a lion cut. The sweet boy instantly felt better without all the matted fur.
They ran a few tests to see if he had any health issues that needed to be addressed. "I'm still waiting for the results but it doesn't seem to be anything worrying. I want to make sure that he's healthy," Thais told us.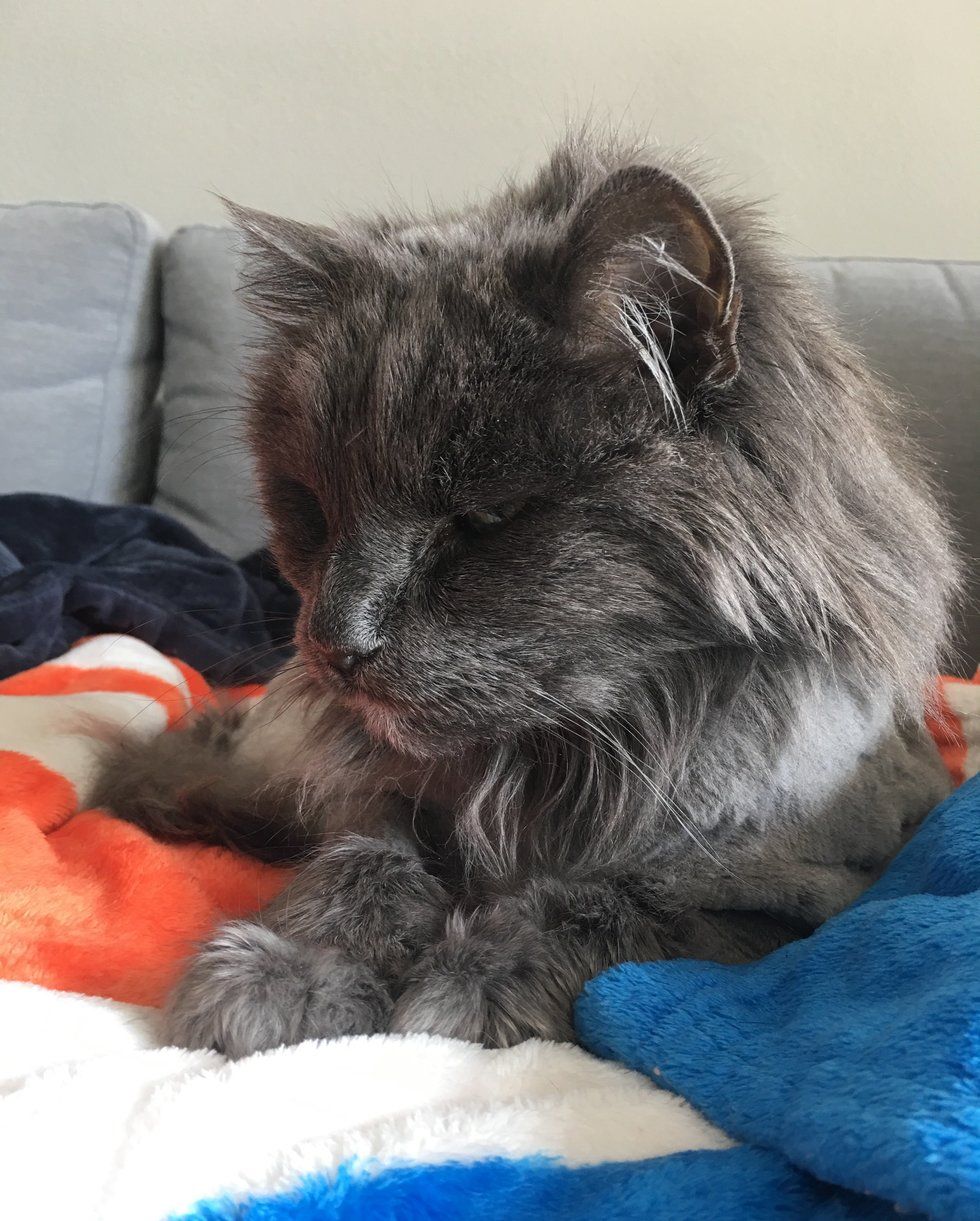 Thais Yamamoto
Diesel came home that day a brand new kitty. He felt younger, more confident with his tail held high, and his personality started to come through.
"He is super sweet, follows me everywhere I go and sits on my lap every time I am on the couch! I know this whole situation must have been terrifying and confusing so I keep reassuring him that everything is ok now and that here is his forever home."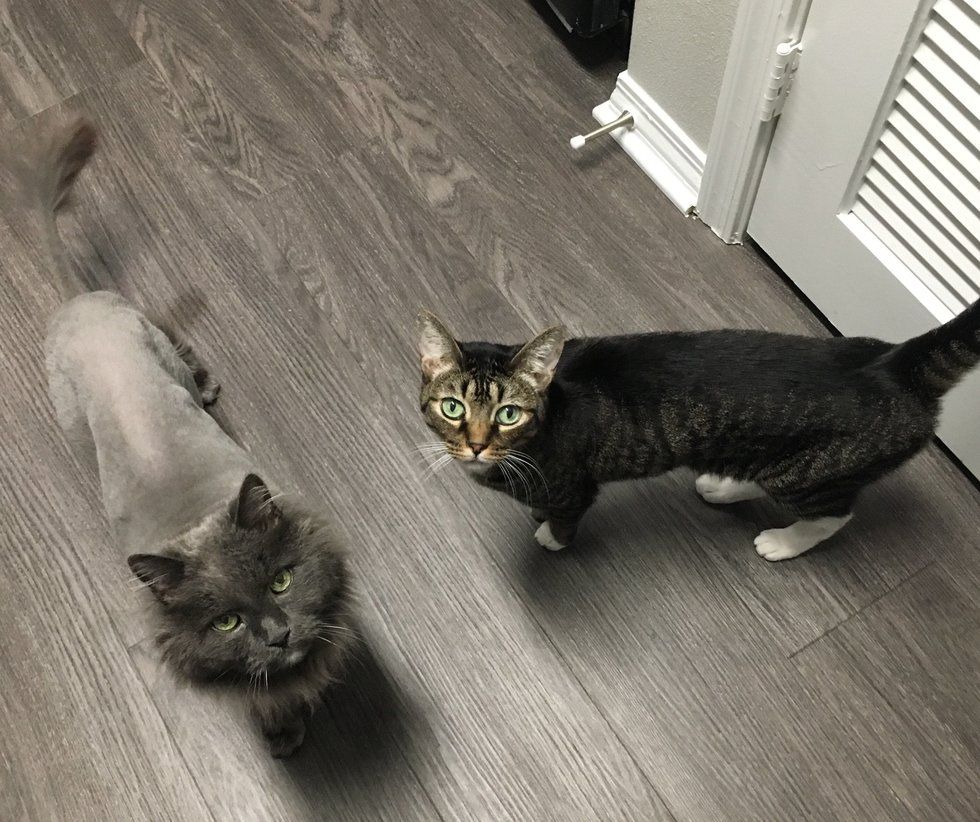 Thais Yamamoto
Thais introduced Diesel to her other cat, Sara, who didn't mind his presence and accepted him right away.
"I know it will take some time for him to adjust and feel safe again, but love heals everything," Thais said.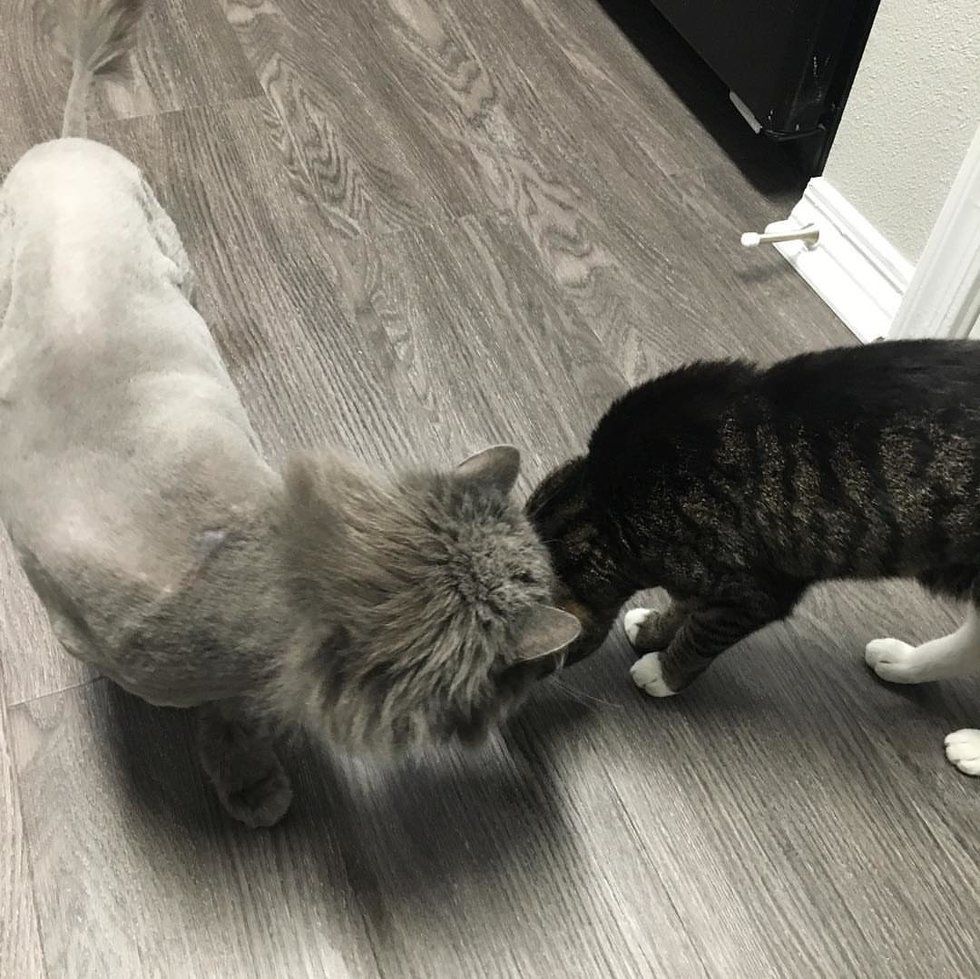 Thais Yamamoto
Thais took a chance at the sweet senior cat so he could live out his golden years in comfort.
It's been three days since Diesel arrived. He's enjoying his retirement, basking in the love showered by his forever family.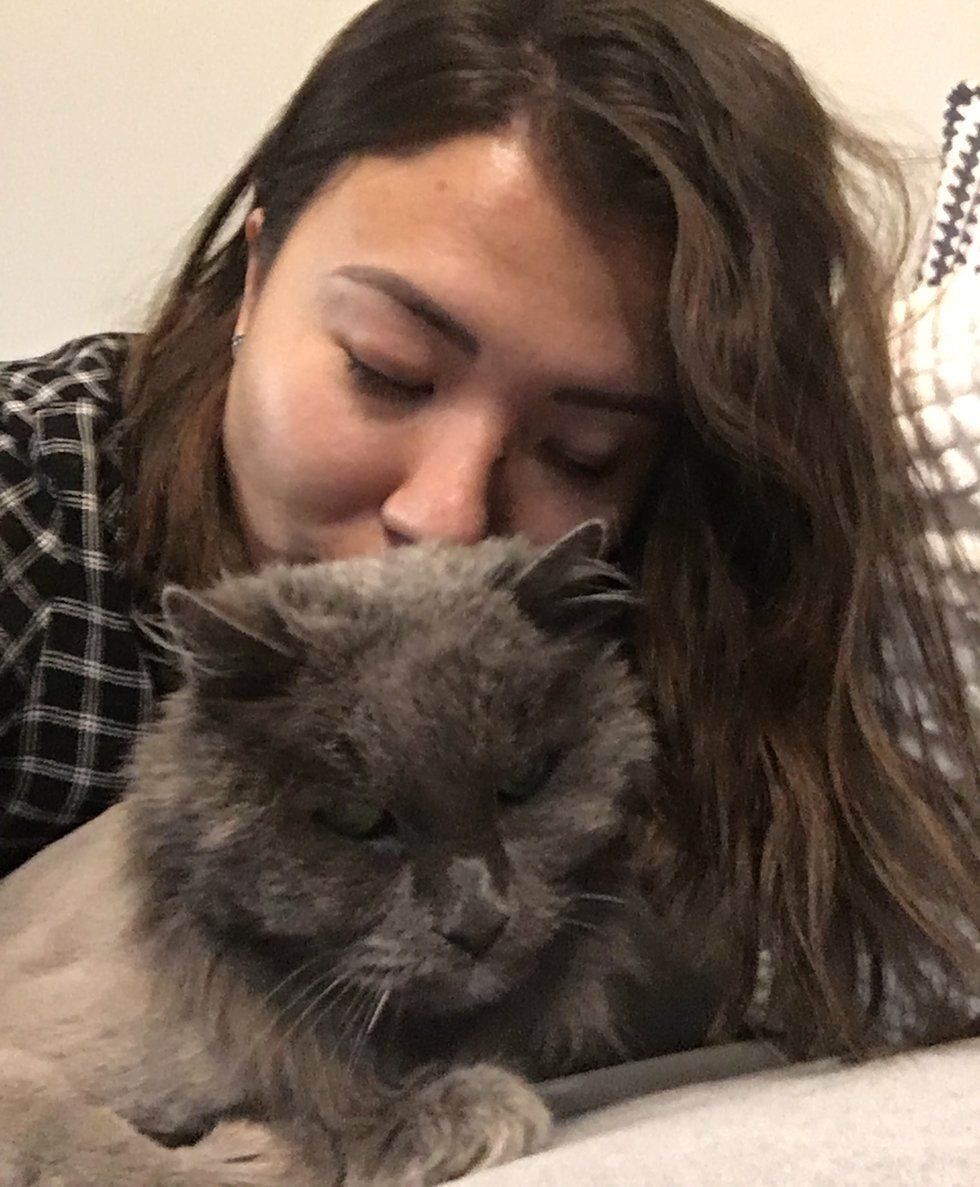 Thais Yamamoto
Share this story with your friends Follow Diesel and his adventures on Instagram.
Related story:  14 Things Explain Why You Should Keep Your Cat Indoors, And The Last One Is Important